Our brand essence "We Add Value" which is our core characteristic that defines Cox Partners Accountants Pty Ltd in the market place
Don Cox commenced public practice in September 1972 as "Donald W Cox & Associates in Glenroy. In December 1972 the practice moved to Niddrie, then to Essendon in June 1978, where it has operated to this day.
In July, 2000 Wayne Mynott, a long-time employee of Donald W Cox & Associates, was admitted as a partner, and the firm Cox Partners Accountants Pty Ltd was established.
Cox Partners Accountants has serviced the local and surrounding community for nearly 50 years and remains committed to providing up to date professional advice with the view of being a "business" partner of our clients and to 'add value' to our clients financial situation.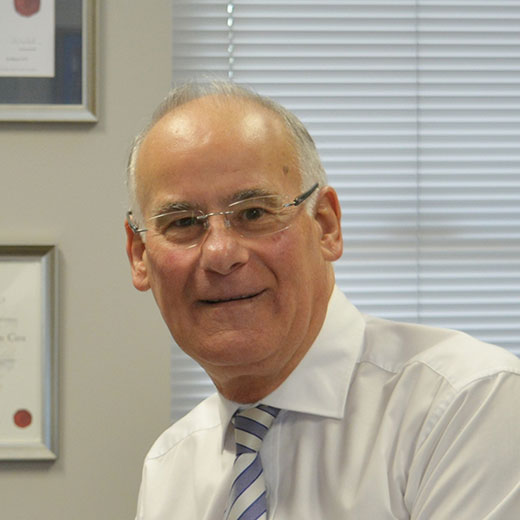 Don Cox – CPA
Managing Partner

Don is the founding and managing partner of Cox Partners Accountants. Having commenced public practice in September 1972 Don has provided Accounting, Audit and Wealth Management services to the community for nearly 50 years.
Don holds the following qualifications and registrations:
Member of CPA Australia
Registered company auditor
Registered SMSF auditor
In addition to his business achievements, Don has given back to the community by maintaining an active role with Rotary. He has served as President of the Rotary Club of Broadmeadows, District Governor (2000-2001) as well as being a member and Vice Chairman of the Rotary International Finance Committee. Don has also held numerous other high profile roles within Rotary of which he continues to actively participate alongside his wife, Joan.  He has been recognised for his service to the community with the Rotary "Service Above Self" Award.
Outside of the working environment Don enjoys spending time with his family and friends, travelling,cricket, horse racing, big game fishing, walking the dog as well as watching his beloved Essendon Bombers.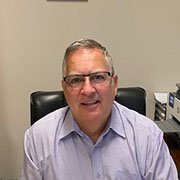 Wayne Mynott – FCPA
Partner
Wayne commenced working for "Donald W Cox & Associates" in Essendon in 1987 as a fresh faced Trainee Accountant after completing a Certificate in Business Studies (Accounting) in 1986. He was admitted as a Partner in 2000 at which time the firm changed it's name to Cox Partners Accountants.
During his time with the firm, Wayne completed his Bachelor of Business (Accounting) from RMIT on a part-time basis. The next step was to study for his CPA which was completed in February, 2000. From July, 2000 Wayne has been the Partner responsible for the Business Services requirements of the firm.
Wayne holds the following qualifications and registrations:
Member of CPA Australia
Registered tax agent
Wayne has a passion for tax and small business accounting and since 1987 he has maintained a good rapport with his many valued clients, growing both business and personal relationships along the way.
Over the many years Wayne has been a member of the firm, he married his lovely wife Theresa in 1990. Together they have four beautiful children, two girls and two boys. Other than spending time with his family, enjoying camping and boating activities when the opportunities arise, whilst during winter Wayne loves his football and is an avid Kangaroos and Melbourne Storm supporter.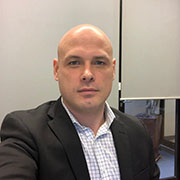 Vitaly Golubciks
Financial Planner Authorised Representative 451501 of InterPrac Financial Planning Pty Ltd (AFSL 246638)
Vitaly joined Cox Partners Accountants in February 2021 as our financial adviser. Vitaly is a motivated client centric holistic financial adviser with a passion to provide financial advice that comes through a thorough understanding of each client's specific circumstances.
Vitaly has developed a keen interest in financial markets, financial instruments and financial planning during his University days. He has been part of the financial services industry since 2011 and has been advising clients since 2014. By engaging Vitaly as your adviser, you will have a knowledgeable and technically skilled adviser in your corner.
Vitaly specialises in the following areas of financial advice:
Investments
Superannuation planning and modelling
Retirement planning and modelling
Personal risk insurance
Self-Managed Super Funds
Vitaly holds the following qualifications and registrations:
Bachelor's Degree in Commerce (majoring in Finance and Financial Planning)
Graduate Certificate of Taxation
Holder of SMSF Specialist Adviser (SSA) designation
Member of the SMSF Association
Registered Tax (Financial) Adviser
Janine Lyons
Office and Practice Manager
Janine joined Cox Partners Accountants in September 2013. Utilising her extensive managerial experience derived from many years' experience working and managing companies in a diverse range of industries, including financial services, manufacturing and distribution, a Queensland based holiday complex to a mid-sized transport company. Janine brings with her refined and resilient people management skills and is a key element to the efficient operations of Cox Partners Accountants.
Outside of the work environment, Janine likes to spend time with family and friends – especially her growing number of grandchildren.
Jenny Malone
Accountant
Jenny completed her Bachelor of Business in Accounting Degree at Swinburne University in 2008. Since then, she has gained further knowledge working with various firms and has experience in accounting and taxation for different type of entities. She specialises in Self-Managed Superannuation Fund (SMSF) administration utilising Class Super Software.
As a mother of young son, who she adores, she joined Cox Partners Accountants in 2013. Jenny is passionate about her work, dedicated to her clients and loves a challenge. At home, she is committed to her family life and enjoys her free time and traveling with her family.
Chloe Mynott
Receptionist & Administration Assistant
Chloe joined Cox Partners Accountants in August, 2010 and is our Receptionist and Administration Assistant to the Partners. Her day to day role varies depending upon the daily needs of the firm.
Over the time that Chloe has been with the firm, she has become responsible for processing of our client's Income Tax Returns using our computerised tax preparation software. Working closely with Don Cox, she processes all of the computerised documentation for our client's corporate secretarial needs.
As our Receptionist Chloe will be the first person you speak to when you call or visit our office. Chloe will endeavour to establish your requirements so she can put you through to the staff member that can best assist you. Chloe is responsible for making appointments for our professional staff and she will ensure your requirements are met.
Chloe, like her father is an passionate sports follower. Her interests include enjoying the AFL, NRL MLB, NHL & Cricket. She is a current member of the North Melbourne Football Club and The Mighty Melbourne Storm. Chloe loves nothing more than a day at the footy watching her boys have a win. For the past four years she has been spending all of her spare time playing Baseball for her local club the North Western Titans Baseball Club Inc in the Victorian Baseball League during the Summer and with the Geelong Baseball Association during the Winter. As well as playing for her local club she is also an Executive Committee Member and Club Treasurer. This past Summer Season her team was lucky enough to come away with the Premiership in the Women's Division 3 West Competition after just 4 years in the competition.